If you are looking for information that might help you organizing your future stay and study at the Brno University of Technology (BUT), you are on the right place.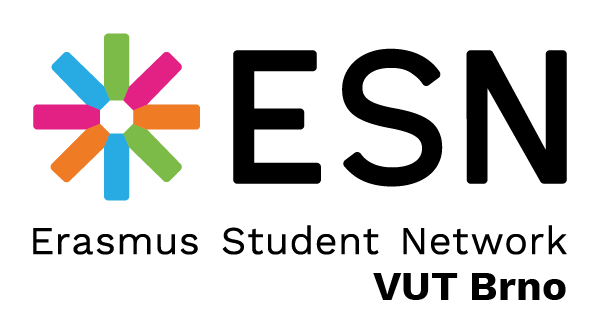 The main intention of the ESN VUT Brno club is to provide you with help and advice concerning everyday matters and problems you may deal with before, during and after your arrival to Brno. Another part of our work is to make your stay enjoyable by organizing various trips, excursions and free time activities and parties of all kinds during your stay here. Calendar of these activities is to be found in section Events.
If you are new incoming student, here you can find some useful information, that you will need before your arrival to our university. Pay attention especially to section Info for Incomings. You should go through the one concerning accommodation, because this information in particular is basic and the room at the dormitories you choose cannot be changed after your arrival. And of course, if you want to be assigned to buddy (local student who will help you with everyday life during your stay) don't forget fill the registration form .
ESN VUT Brno is a voluntary organization, founded thanks to the desire to help Erasmus students when they come to study at BUT. We are a student organization, and all work related to organizing trips, events, parties, information meeting, season tickets, pickup service, Czech language course, this web page, etc. is done by our members for free! We are not paid to take care of Erasmus students. We do this, because we like the idea of Erasmus exchange programme and because we believe in Erasmus spirit!
We are located near Palackého dormitories, Kolejní Street, building of Faculty of Business and Management. Our office is in room No. 223, right next to a snack-bar and during the Open hours for international students you can find us also in our "Panda point", which is located at Palckého dormitories: Where to find us?